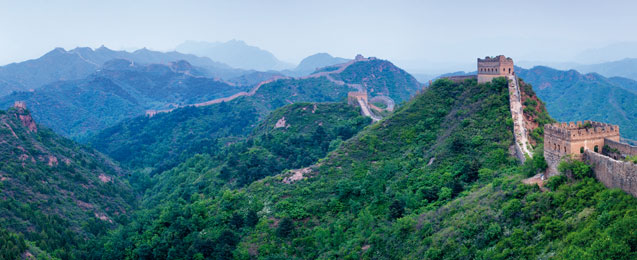 Positive outlook in Asia
China, Indonesia, Mongolia: three giants opt for LNG
Air pollution in China hits record levels time and again, especially in the north of the country. The main culprits are car exhaust fumes, steadily increasing energy demands and associated emissions due to the burning of coal.
In coming years, gas is set to replace coal more and more as the biggest energy source. HEROSE sales director Dr. Uwe Balle:
"Decentralised energy supply plants based on LNG technology will be built throughout China."
The potential is huge – and HEROSE stands to gain from it. A company in Shanghai currently manufactures 200 LNG tanks every month, for example – also with valves from Bad Oldesloe. Dr. Balle:
"We deliver a formidable number of actuated and safety valves to Shanghai."
The new, environmentally-clean plants are designed to supply both electricity and heat to the surrounding areas and towns. The valves are produced and fitted in Germany and at the HEROSE subsidiary in Dalian, China.
"In 2017, the number of orders we received considerably increased, mainly due to the demand from China", Dr. Balle recalls. "We are therefore now starting to enjoy the fruits of our labour thanks to many years spent investing our time and energy in China. HEROSE has developed the right products at the right time, has acquired the necessary certifications and nurtured essential contacts. And last but not least, the founding of our subsidiary in Dalian has lent further impetus to this exciting development."
There is also huge scope for expansion for HEROSE in other Asian markets. Dr. Balle:
"Take Indonesia, for example. Planning for 35 gigawatt projects is underway to stabilise the national energy supply vis-a-vis demand. Furthermore, plans are afoot to establish separate LNG power plants on many of the 1000 or more Indonesian islands. And rumour has it that in Mongolia the government is also planning large energy projects involving LNG."
Photo on top: eyetronic – Fotolia.com